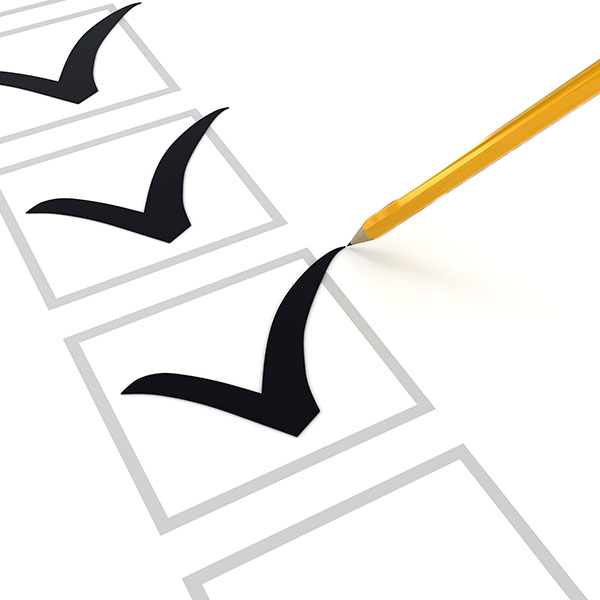 At Sullivan Heating & Cooling we strive for 100% satisfaction in everything we do. We value your opinion and invite you to tell us and others about your experience with us. Please take a few moments to tell us what you think by leaving us a review here on our website or on any of these popular review sites or social networks.
Read what other customers have said about us.

All trademarks or brands on this page are registered by their respective owner and are not affiliated with our company, nor do they endorse or sponsor our products or services.
Reviews of
Sullivan Heating & Cooling
(Based on 20 rated reviews)
29-Aug-2023
Product or service reviewed: A/C & Furnace tune up
I've been a customer for 15 years and have always had great service. Today I had Maria as the technician and she was knowledgeable and efficient. She was also a pleasure to talk to. She explained what she was doing and answered all my questions so I could understand, What a great experience.
04-Aug-2023
Product or service reviewed: HVAC
First time using Sullivan Heating & Cooling and so very pleased with their service. Maria was extremely knowledgeable and helpful. Found the problem right away and got our unit working in no time at all. Very friendly customer service! Will definitely recommend!
08-Jul-2023
Product or service reviewed: Air Conditioner eplacement
Jerry, Christine, and the installers were an absolute pleasure to work with. Our Unit decided to stop working in 90 degree weather. Christine found us a new unit and was able to get the installer's over quickly. We made a good decision to choose Sullivan Heating and Cooloing. I highly recommend them!
Tom DeSimone
Williamsville
26-May-2023
Product or service reviewed: Furnace and air conditioner maintenance check
Maria was the technician who performed service on my furnace and air conditioning units. She is extremely polite and very professional. She has been here in the past to perform similar maintenance checks and my furnace and A/C work beautifully season to season. She explains everything very well to my understanding. She is a credit to your business.
Anne Sobczak
West Seneca, NY
18-Apr-2023
Product or service reviewed: Air Conditioner
Sullivan Heating and Cooling was so easy to deal with. From Jerry who came to give us the estimate and to the installer everything went smoothly. A great group of people. I would highly recommend them.
18-Mar-2023
Product or service reviewed: Furnace electrical
Great service. Came to my rental property within an hour of calling to diagnose and repair on a weekend. Knowledgeable, patient, methodical, and thorough. Very fair and honest. Problem solved.
15-Mar-2023
Product or service reviewed: Hot water heaters and A/C
Very pleased with the service we receive from Sullivan Heating and Cooling! They are very responsive to our needs and provide excellent service. Whenever we call, they are always available to assist us. The staff is knowledgeable, courteous and efficient. They make sure everything is back in order and clean before they leave. Would highly recommend!
07-Feb-2023
Excellent Job.Thank you.
28-Dec-2022
Product or service reviewed: Service
During this horrible storm (Christmas 2022), this company answered their phone and were here as soon as they could shovel out their trucks. They kept us notified by phone and email as to the techs arrival. Will use them next time we have an issue or need a new furnace. Highly recommend!! Thanks Jerry :)
11-May-2021
Product or service reviewed: Replace 22 year old gas furnace
Sullivan Heating and Cooling replaced my 22 year old Heil Furnace with a Two Stage 96% Efficient Trane Furnace. Technicians Maria and Corey arrived on time and were very pleasant, professional and obviously competent and made the swap in a very organized and neat manner. Work place was cleaned and swept prior to leaving. I would not hesitate to refer this company or to use them again in the future.
Robert J Litwiniak
Orchard Park
30-Nov-2019
Product or service reviewed: Heating Service
The staff that came out to service my furnace were professional, knowledgeable & time efficient. I would definitely recommend Sullivan to others!
20-May-2019
Product or service reviewed: Maintenance of AC unit and furnace
We have been dealing with Jerry and his company for a few years now he is always very courteous and on time with appointments and easily can answer any questions you may have about your units the office personnel is exceptional also very courteous and kind and understanding if you need an extra furnace or air filter you just let them know and they will go out of their way to accommodate you so you form a trust with the people and the company, which trust is so very hard to find now a days but we are so glad we found them. Thanks Jerry and Christine for the hard work you do and any other people in the company that we have not met yet thanks so much. We look forward to a many years of your service. Great Job keep up the great work. R & R
Ron Krzanowicz
Lancaster New York
08-Jun-2018
Product or service reviewed: Maintenance
Have used Sullivan Heating and Cooling for several years now and Jerry has done a great job. He goes out of his way to answer any questions I have and tries to resolve any issues.
29-May-2018
Product or service reviewed: services our heating & air conditioning units
Christine always keeps us informed as to when the technician (Jerry) will arrive or if he's running a few minutes late. We have used Sullivan Heating & Cooling for the past 5 years and have always been pleased with the service received. They are always courteous, helpful and friendly. Jerry explains everything to my satisfaction and if something is needed does not pressure you to buy it but lets you make your own decisions. I would highly recommend them to anyone who needs their services.
04-Feb-2017
Product or service reviewed: Heating Service
The technician was professional. Introduced himself, his name was Jerry. Took his shoes off to go through house. Asked about the boiler and what I expected. Got right to work. Explained what he was doing and what common things happen with the furnace that can be problems. Answered my questions in terms that were easy to understand. Showed me the efficiency level of my furnace. Said to call if I had any questions. Was very friendly and courteous.
Kimberly
Buffalo, New York
18-Jun-2016
Hi Jerry, I wanted to send you an email letting you know how pleased I am with your company and the service that you provided this past Friday. Even when there was issues and thoughts of an installation delay your company was able to handle it and made sure that it got done on time. The work looks amazing and you can tell it was done correctly with care. And your employees... Victor and Jerry Jr were great. They truly went the extra mile with everything. After showing Jess everything I came home from work as they were leaving and they went back to show me everything all over again. I was very impressed. I didnt talk to her on the phone personally (i believe it was Michelle) but Jess did and she had nothing but great things to say about her as well. Everyone was very helpful and made the whole process very easy! I look forward to giving you my business again and will surely be telling others what you've done for us! Thanks again!
Dear Jerry,
We recently, (last November 2010) had your company- Sullivan Heating and Cooling install a new Top of the Line Bryant Heating and Air Conditioning System.
First of all I want to say how impressed I was with the outstanding salesmanship and installation, provided by Sullivan Heating and Cooling. Not to mention of course, the outstanding performance of the unit itself. The exemplary friendliness and communication from your office personnel is not to be denied either.
Although I had a Bryant 90+ Furnace installed about 20 years ago and it was still working fine, (trouble free & low heat bills), I just wanted to upgrade to a new top of the line heating and air conditioning system, also taking advantage of the Federal Government Energy Rebates before the time to do so ended on December 31, 2010. So of course I was already Pro-Bryant, mainly because of the longtime dependability and reliability of my existing furnace.
However, I still shopped several other top company's and their brands learning and comparing as much as I could about the latest in home heating and cooling along the way. In the end it was Sullivan hands down, a true Bryant Factory Authorized Dealer, and family owned and operated company- a huge plus all the way around! Sullivan gave me the best deal and price with considerable savings above and beyond the federal government energy rebates.
As far as performance, last winter (and it was a long and cold one), we kept our thermostat at 68 degrees constant. My wife, who in previous winters always maintained that she was cold even when setting the thermostat at 70 degrees, never once complained about the house being cold or uncomfortable this past winter. I could not believe it!
Now we are into Summer and we have been using the central air conditioning system, which is set at 72 degrees, although it could be set at least (2) degrees higher, my wife and I want to stay inside now all the time. The house climate is incredible!
Please feel free to use us for a full reference at any time.
Anthony & Ann D.
Orchard Park, NY
Jerry, this note is just to give you some feedback regarding my new Bryant System installation last October 09. I will follow it up later this year with comments applicable to the A/C portion since it has not been in use since the installation.
The (3) tier heating with the variable speed blower (355 cav 95s Plus) really keeps the temperature throughout the house quite comfortable. The floor to ceiling temperature variation is less than with the old system. The temperature set back feature in the Evolution Control is also used and it works differently that others. Instead of it starting to bring the house back to the higher morning set temperature, the control anticipates when the furnace needs to come on so the temperature set is attained by that time. There is really good heat and air speed but one does not notice any blower air noise. During normal heat operation, the blower speed is very low circulating the air throughout the house. The furnace does vary heat output and blower speed pending need. Lower outdoor temperatures will add more heat and speed to maintain comfort level.
I believe I was your initial customer requesting the Honeywell Steam Humidifier installation. Initially we did not expect it to operate using the Evolution Control but technical services at Bryant told Rich how to access other control features so it also operates through the Evolution Control System. One can set the control so the humidity is automatically kept using the indoor and outdoor temperature sensing control capability or set the humidity manually. I have used it both ways and it does do the job. The steam application will put moisture into the air even if heat is not required. When this occurs the blower runs at a low speed if the humidifier is "on". Thus, moisture level in the house is nicely maintained. There are no pads to maintain and the unit also self cleans so overall maintenance is low. I have not even heard the condensate pump dedicated to it operate yet so it too is quiet.
The crew you furnished to remove the old and install the new system did a really nice job. I am very fussy about work quality and your folks kept me very satisfied. They did the job RIGHT. Even the town inspector commented that jobs done by Sullivan are done well. You also made it a point to install the Honeywell Steam Humidifier correctly and use a condensate pump and tubing capable of handling the high discharge water temperature. I heard your supplier even commented that others seem to just connect the water discharge to a normal condensate pump for the furnace. This saves them cost but impacts the homeowner by having premature pump failure and/or tubing leaks. Here again, you did it right.
Prior to selecting any contractor for a job, I receive multiple quotes and do much research. I talked with (8) different HVAC contractors over multiple weeks gaining information, pricing, and comparing systems. This also enabled me to see how others did installations and use favorable features in my request (such as the outdoor A/C unit mounting). You and I had multiple communications regarding Bryant products, etc. I even made up a spread sheet listing contractors and what each was supplying, cost, etc. Sullivan Heating and Cooling came out on top for my application and I am not disappointed. Feel free to use this note as a recommendation.
Dear Jerry,
I would like to take this opportunity to thank you for your TREMENDOUS service. When my wife and I decided to replace our furnace and air conditioner, we researched and got four (4) estimates. Although you were not the lowest you were by far the most impressive. You came across as very sincere, honest and very knowledgeable.
We had second thoughts when your installers showed up at the house. Out of the truck jumped these two young men who looked like kids. I guess I'm getting old! I thought we were in trouble. How wrong could I have been. It didn't take long for these two "kids" to impress me with their knowledge and expertise in the installation of air conditioners and furnaces. They are two of the politest and hard working young men that I have met. The installation went off without a hitch. We were very, very impressed with these young men. When they were done they left my basement as clean as it was before they started.
It was because of this service and excellent work that we decided to let you and your people install our standby generator. Again, we made a good choice. In these days when so many people are taken advantage of by contractors, it is very reassuring to deal with a firm that DOES WHAT THEY SAY THEY WILL DO, WHEN THEY SAY THEY WILL DO IT, FOR THE PRICE THEY QUOTED AND BACK IT UP.
Keep up the good work. Thank all of your staff (including Michele) who probably keeps you all organized, and we wish you all the success a firm like yours deserves.
Feel free to have any potential clients contact us and we will be happy to give you a personal recommendation.
Thanks again.
Dear Mr. Jerry Sullivan Sr.,
I am writing to let you know how pleased I was with the service I was provided last week.
The technicians arrived on time and were pleasant. They did a very good job at cleaning my outside compressor/fan system and moving the unit to its new location. They checked all of the units functional parts...coolant pressure, electrical load etc. They also checked out my heater unit and recommended that we change the filter, which we will do.
The team of servicemen, Victor and Steve were courteous, respectful, accommodating and responsive to our requests or concerns. Any request we made was fulfilled. Both were very professional, knowledgeable, fast and efficient. The job completed was complete in record time!
We were really impressed with the excellent work done. We will definitely recommend Sullivan Heating & Cooling to other people.